MINDREACHER PRESS RELEASE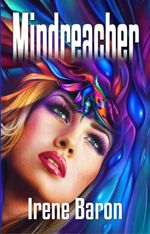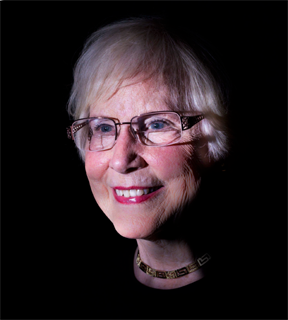 May 2020
PRESS RELEASE
Award-winning author, Irene Baron, pens psychological thriller. 
Recognized as the Top Female Writer of 2020, Irene Baron recently published Mindreacher, a psychological and geopolitical thriller as the first book in her Mindreacher series. The book blends current and future technology with paranormal activity. It examines how telepathy could be used in international espionage and in future combat situations.
Mindreacher addresses the best hope for finding and extinguishing terrorist activity worldwide as an American Black Ops project run by the President as a top secret project. A U.S. Marine Major and an Ohio female telepath are assigned to find one of the mindreachers born in South Africa decades ago. Mindreachers are rumored to use telepathy at great distances and could identify nearby terrorists. 
The novel is filled with terrorists, technology, telepathy and global adventures of an American duo battling assassins from al-Qaeda groups and their amoebic offspring. The American duo is on every international terrorist kill list.
Author Irene Baron stated, "I wanted to write something that would not only bring people joy and pleasure but also stimulate conversation about ideas rarely considered before," said Baron. 
Baron began her career as an Information Specialist under contract to the Office of the Secretary of Defense, Advanced Research Projects Agency, Research & Development Center - Thailand where she worked during the Vietnam War. It was through this experience that she began collecting the data and information to develop what would become Mindreacher. 
"Mindreacher is a work of speculative fiction but the science is comprehensive.  I simply fictionalized it to get the information out there," explains Baron. "You won't be able to tell if it's fact or fiction. /readers will wonder, 'Is this really going on or not?'" Baron said, "Readers should expect surprises. Everyone will enjoy the humor." 
The international and multicultural aspects of the novels heighten reader awareness of existing countries, cultures, religions, people and technology. New York Gotham Writer participants and others have compared Mindreacher to a cross between the genres of Clive Cussler and Indiana Jones. 
Irene Baron was selected as Top Female Writer of the year 2020 by the International Association of Top Professionals (IAOTP). Emma Varriale, Senior Account Executive. 323-634-4427. 30 Wall street 8th Gloor NYC, NY 10005. http://www.iaotp.com.
Irene Baron 
P.O.Box 1203, Zanesville, OH 43702 
+1 302 766 3800 
Email: irenebaron@irenebaron.com 
URL: https://www.irenebaron.com
For more information, visit https://mindreacher.net/ and https://irenebaron.com